Contact Us
Suppliers are one of the most important elements and additions to any company. When one of them fails to provide the necessary parts, components, products, or services, so will the company that receives them. Therefore, it is necessary to find a reliable supplier that won't disappoint and every requirement you have in your company can be met for it or even exceeded if possible.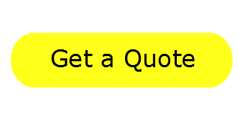 But how can you determine if your supplier is good or not? How do you know if, after some years, it is still the one you need?
Well, you might notice some changes in the products and services you are receiving that can indicate you two things only: it is improving or getting worse. But to be sure of it you might consider conducting a Supplier Audit. This is exactly what most companies do when they need to determine if the suppliers they have to hire can provide high-quality products and services, and meet all their needs without issues.
Usually, companies tend to conduct a Supplier Audit when they are not sure about the abilities and capabilities of the supplier. If you feel identified with this, you have two options: you can conduct it yourself or ask someone else to do it on your behalf. On the other hand, if you are here, that means you want to get certified and learn everything about this auditing option in order to conduct them yourself.
At ISO Pros, we can help you to follow all the parameters and standards established to conduct Supplier Audits without problems. We know how difficult is to keep up with the updated standards and the new ones created that take a lot of time, effort, and resources to understand but also implement.
We know this because, after all, we are a company as well that not only provides assistance and support but also ISO standard certifications. We are familiar with everything related to ISO 9001, which is the main standard you must worry about when it comes to audits. And we have experience with the rest of the ISOs you might need depending on the suppliers you will conduct the audit.
Just make sure to contact us if you want to access our consulting, support, and auditing services. Or if you want to have one of our senior and main auditors auditing your management systems to determine if you can get certified or not. An audit can be conducted or planned for several reasons, and this is something you need to get familiar with as well if you want to go in the right direction.
If you have specific needs or struggles with something, just let us know. We can lend you our hands since the very beginning or when you are already in the middle of the process. To contact us, you can call us, email us, or send a message using our contact form.
One of our experts will reply to you right away or within the first 24 hours to answer your questions and inquiries.