Free Instant Quote
Knowing how much you need to spend in one of your projects is always the right way to think, but don't let costs, expenses, and prices overwhelm you if you want to do everything right. After all, you might be missing some good deals and details that could change everything and guarantee the entire success of your goals. Why missing them? Because it is normal in companies and people, in general, to go for the cheapest options when the truth is that sometimes, paying more isn't a bad idea.
You have to evaluate all your options and make sure of a few things: that the services you are hiring are the ones you are looking for or the products you buy are the ones that meet your requirements. And the second but not less important thing is to make sure you are paying for what you are accessing, no more, no less than that. To make sure of both parts you need to know your supplier very well and determine if it is the one you require for your needs.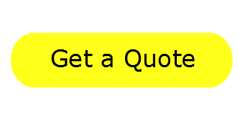 Also, can it meet your requirements? Probably exceed them? How difficult is it to find a reliable and trustworthy supplier that won't disappoint you?
Answering these questions turn out to be more difficult when your supply chain starts to grow. After all, you need to deal with several suppliers or choose them in other to have high-quality parts, components, and products.
What is the best solution for all this? Conducting Supplier Audits, which is what led you here in the first place. To conduct or just plan these audits, you need to be aware and familiar with all the standards, regulations, and rules involved with them. For example, ISO 9001 is a standard you will get tired of reading due to all the guidelines you have to follow and every requirement established you are in the obligation of meeting.
And this is only one of the mandatory standards your company has to follow and implement to be able to conduct Supplier Audits properly. Either for your company and its suppliers or on behalf of someone else.
Now, here is the question you might be asking yourself right now, how much will all this cost?
This will depend on several aspects, starting with the company you hire to get certified or obtain its support during the process. ISO Pros is a company that provides consulting, auditing, implementation, and training services. We can help you to keep your company updated with every Supplier Audit ISO standard you need to implement.
And of course, we can get you certified in all of them for you to conduct as many audits as needed or required. Therefore, make sure to go for our instant quote option that will give you a good idea of how much you will need to spend—mostly—in the expenses related to the changes and additions of your business to conduct these audits.
All you have to do is to fill the form below and provide all the details and information we request.